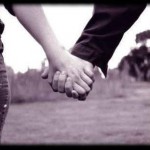 Troughout our life, we need to feel in relationship. Physical proximity, emotional and mental health of our partner increases our feeling of well being. Since his childhood, we need to feel connected and protected, first by our mother and our parents and then we look it from another relation. This feeling makes us feel security.
The couple is born of this requirement. Man and woman are found in couples to regulate their emotions, to calm the stressfull circumstances of their existence, to give meaning and an purpose to their lives. Instead, the feeling of lonelyness is poorly lived. A similar need is also felt on al level with our friends and colleages. Human must feel connected, which led him to organize themselves to deal with stable and lasting relations. The primary social need is proven and developed in early childhood and throughout life.
The end of the subject continues in French in « therapie de couple » but will be translated soon.